Inria
Internet Measurements: a Hands-on Introduction
This course is a hands-on introduction to internet measurements. You will learn about measuring the structure of the internet and the routes through that structure, about delays, losses and connectivity, about bandwidth, and about traffic.
You will see how to make these measurements, and you will understand what you can and cannot learn from them. We teach you how to run measurements from any computer. This course provides you with the ability to launch measurements on PlanetLab Europe, a platform consisting of internet connected servers at over 150 locations around the continent.
Format
This course (when delivered as a MOOC on FUN) is structured in 5 weeks. Each week, around 6 course sequences are be available with video lectures, supplementary ressources, associated quiz and applicative exercises.
Requirements
You will be ready for this course if you have the level of understanding of internet technology that comes from an advanced undergraduate course or a first Masters course in networking, or equivalent professional experience.
Course syllabus
Part 1: Introduction

Part 2: Topology and routes

Part 3: Connectivity, losses, latency, and geolocation

Part 4: Bandwidth

Part 5: Traffic Measurements

Suggested readings
- Mark Crovella & Balachander Krishnamurthy. Internet Measurement: infrastructure, traffic and applications. 2006
- Olivier Bonaventure. Computer Networking: Principles, Protocols and Practice. 2011

The material of this course comes from a MOOC delivered by Inria on France Université Numérique : https://www.fun-mooc.fr/courses/inria/41011/session01/about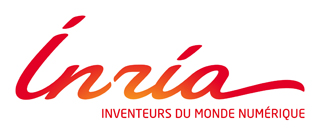 Choisissez une collection (pas de résultat à ce niveau)